INFECTIOUS WASTE BOXES (BIO-HAZARDOUS)
Healthcare Waste Services offers 2 sizes of disposal boxes for non-sharp/infectious wastes. Box sets comprise a base, lid and red bag to line the box. Both sizes allow for a maximum of 15 kilograms of waste in compliance with legislation. All non-sharp waste e.g. dressing, bandages, swabs, gloves, glucose strips, plasters and other non-sharp items are suitable for disposal into the boxes.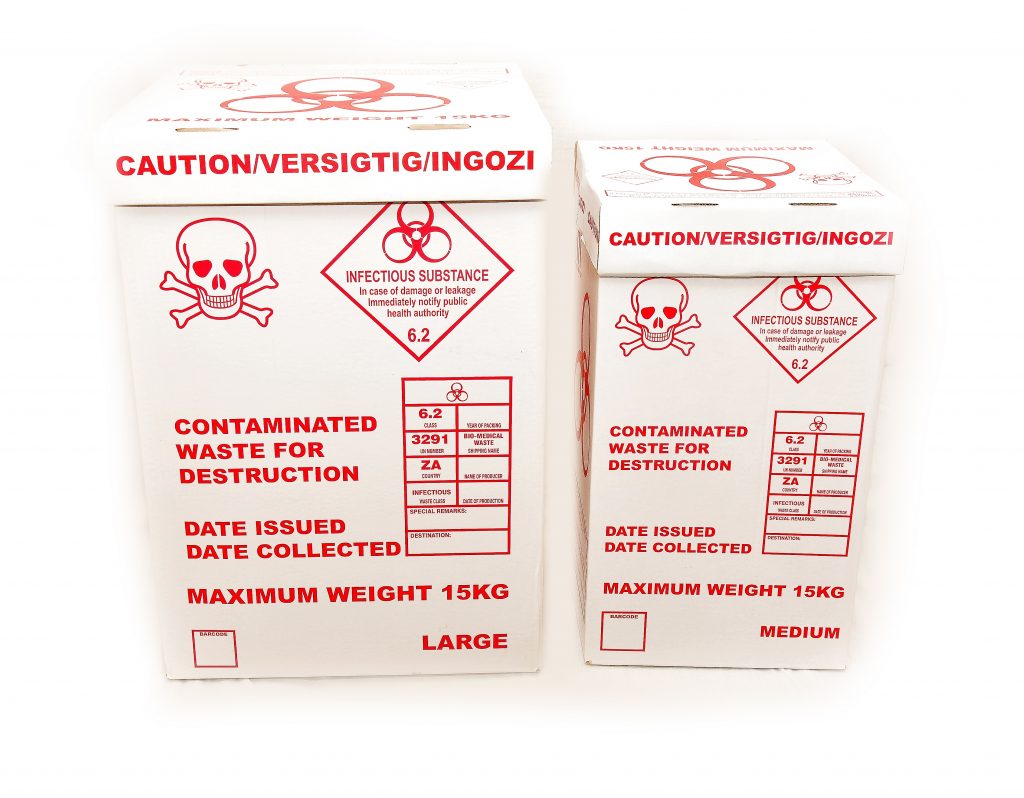 SHARPS CONTAINERS
Round or rectangular sharps containers are available in a large variety of sizes from 50ml up to 20 Litres. The choice of size and shape of sharp container used is based on volumes, space and size of needles used by the Healthcare Professional. Wall brackets are available to ensure they are not easily accessible for children and to prevent possible spillage if placed on the oor. All sharp containers are SABS approved, contain no heavy metals and are made from virgin material and are puncture proof.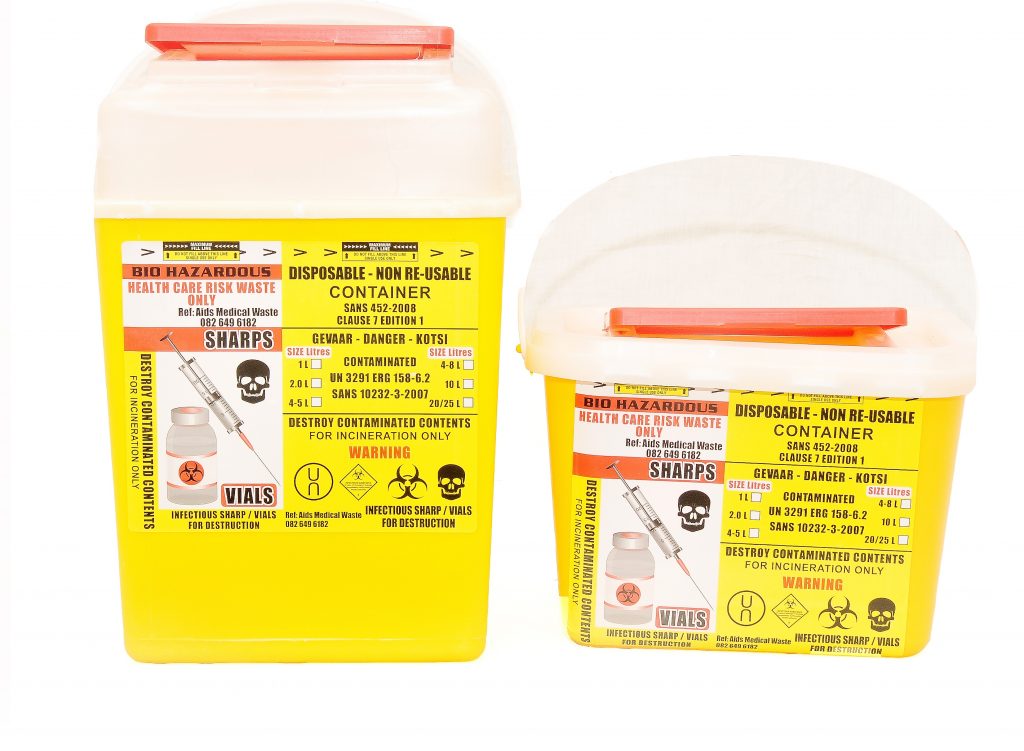 A maximum fill line is clearly indicated on each container to stop the overfilling of containers and the possible risk of needle stick injury. All sharp container lids are designed with a security feature enabling it to be sealed when full and to make it tamperproof. Lids must be secured prior to collection for transportation.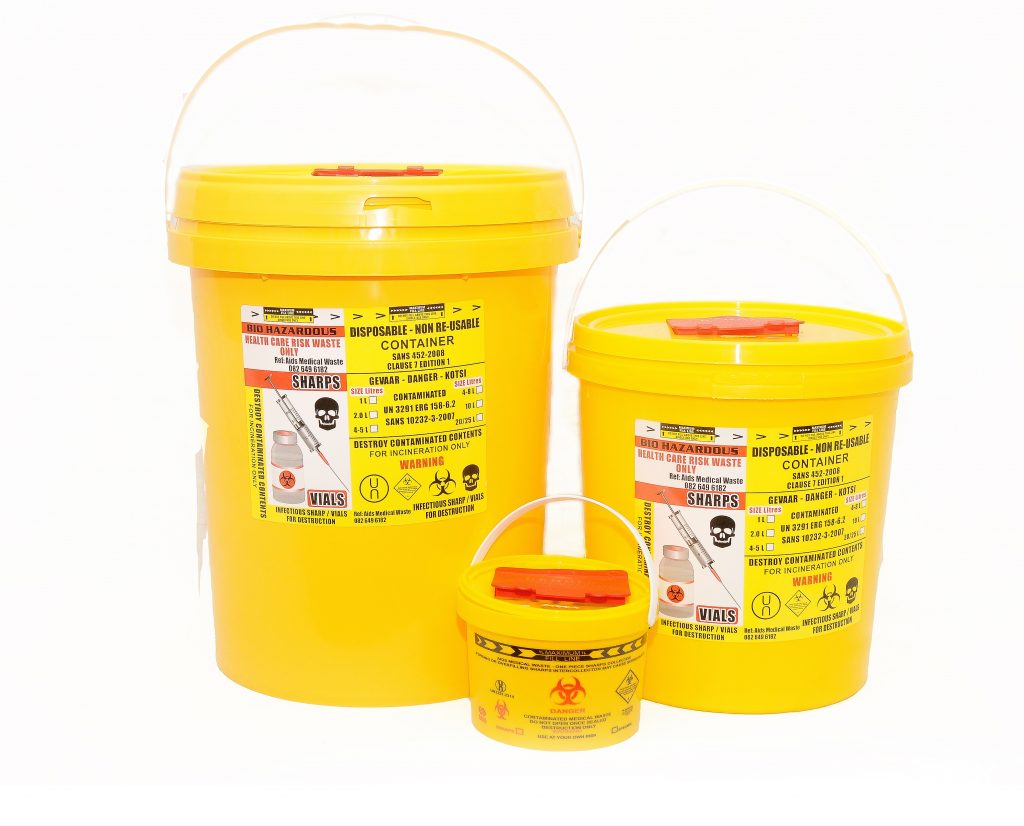 INFECTIOUS/ ANATOMICAL CONTAINERS
For all contaminated: Bandages, Swabs, Gloves, Nappies, Placentas, Foetuses, Amputated Limbs, Drip Sets, etc.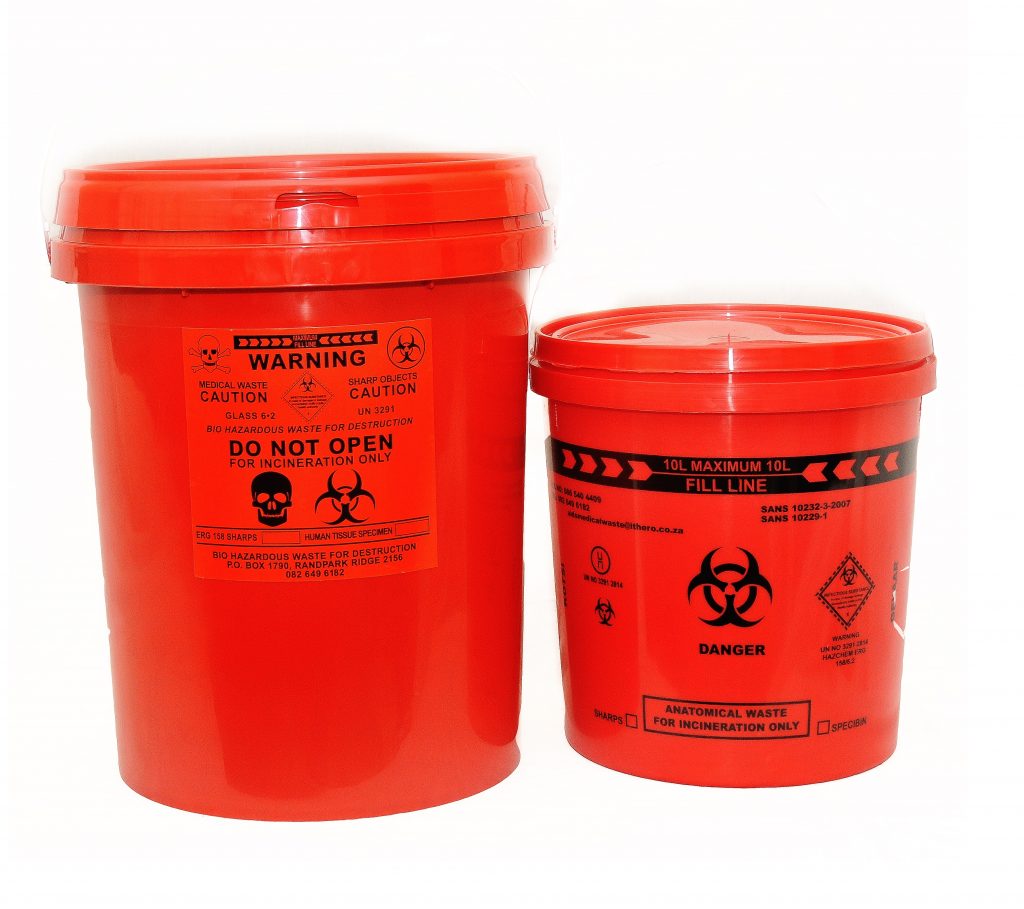 PHARMACEUTICAL CONTAINERS
Expired or unused medication can be packed into a special secure container. This waste stream has to be colour coded green in terms of SANS 10248. Two sizes are available, 10 litre or 20 litre options. Once the lid is secured it cannot be re-opened to ensure no unauthorized removal of pharmaceuticals.